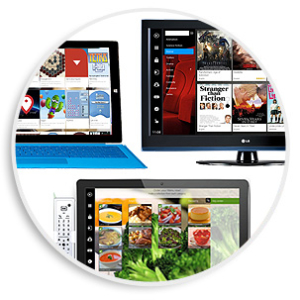 Panacea™ Bedside Solution is hardware agnostic and as such can run on any Windows based device.
We recommend the following hardware solution to best meet your facility requirements.
Medical Grade Bedside Terminals
Panacea™ bedside solution is delivered via 18.5" terminals that have:
Touchscreen terminal

Fanless

Stereo Speakers

VOIP Telephone
RFID/Smart Card reader

Webcam

Telephone cradle

WiFi a/b/g/n card
Anti-bacterial plastics

Medical grade UL 60601 certification

TV Tuner or IPTV decoder

Alert LED's
Recommended hardware for specific locations:
Mounting Solutions
Medical Grade Terminals have the flexibility to be mounted in a variety of locations. The mounting options available for the solution are diverse, and include (but are not limited entirely to):
Wall Mount

Ceiling Mount

Mobile Carts – which can be used for areas such as ICU
Articulating Arm
With the mounting options, we provide the Articulating Arm which provides the following features:
Carry Weights up to 12Kgs
Thermal transfer with terminal
A high quality and robust construction
Perfectly balanced with high vertical movement
Easy repositioning and maneuverability
Integrated cabling
Aluminum VESA Mounting
Long Reach (1200mm)
Easily cleaned and disinfected
In order to provide quality service, a site survey is completed to determine the most appropriate mounting requirements and recommendations. i3 Solutions Inc in concert with its partners, can provide all Point-Of-Care Terminal devices, servers, peripherals, software modules, licensing, hardware and software, installation, testing, commissioning and training.
Peripheral Hardware with Medical Grade Terminal
For clinical functionality, it is recommended that the following peripheral hardware be purchased